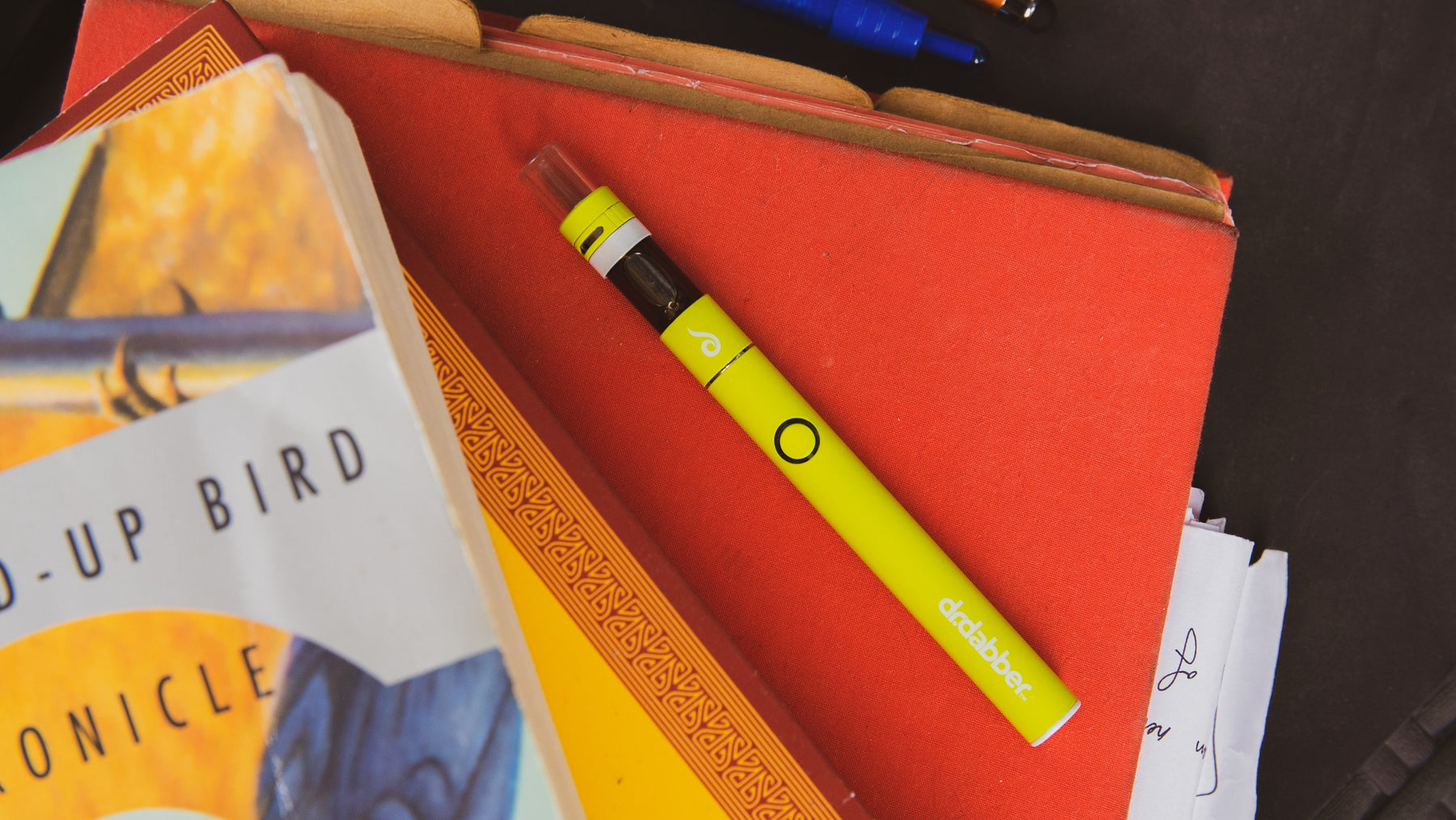 Heading back to college and need a little pick me up? See which of our products best fits your needs this school year in our Back to School Guide.
Going back to school this year probably looks a lot different than what you expected. Most colleges and universities have moved online or are doing hybrid courses, and for some reason, this translates to more assigned schoolwork. This is no doubt stressful, which is why we put together a list of Dr. Dabber products that can help you navigate and survive a busy digital semester.
The newest addition to our vaporizer family, the Stella is the perfect premium vaporizer pen. Sleek and comfortable to use, it's designed to provide optimal flavor and vapor production, and can be used with a wide range of oils, including CBD! Stella is also our very first vaporizer pen to offer pass-through charging, which means you can literally use it while it's charging. You'll definitely want this next time you're pregaming for a night out or sneaking hits in between classes.
CBD is a go-to for people when they're feeling stressed since it's been anecdotally said to relieve stress and encourage relaxation. Our CBD cartridge (THC free) and battery combos makes it incredibly convenient to throw in your bag or even your pocket when you're on-the-go. The Universal Battery that comes with the Combo set is 510-threaded, perfect for any compatible cartridge and offers three heat settings!
Looking for a desktop vaporizer? Look no further! The Dr. Dabber SWITCH is the pinnacle of vaporization, with the ability to switch between flower and concentrates all in the flick of a "switch".
Not only is it multi-purpose to accommodate the preferences of anyone, making it great for parties, but it features 25 different light settings to choose from, including options for the lights to pulsate, roll, or spin, providing a fun mini light show. Quite the conversation starter, the SWITCH is perfect for when it's safe to gather in groups again.
The SWITCH is also known for its battery life, lasting roughly 120 hits on a single charge so it'll last for hours on end while you're up all night cramming for that exam.
We know going back to school right now isn't ideal and not what you expected, but hopefully, our products can help you make the best of things while staying entertained.