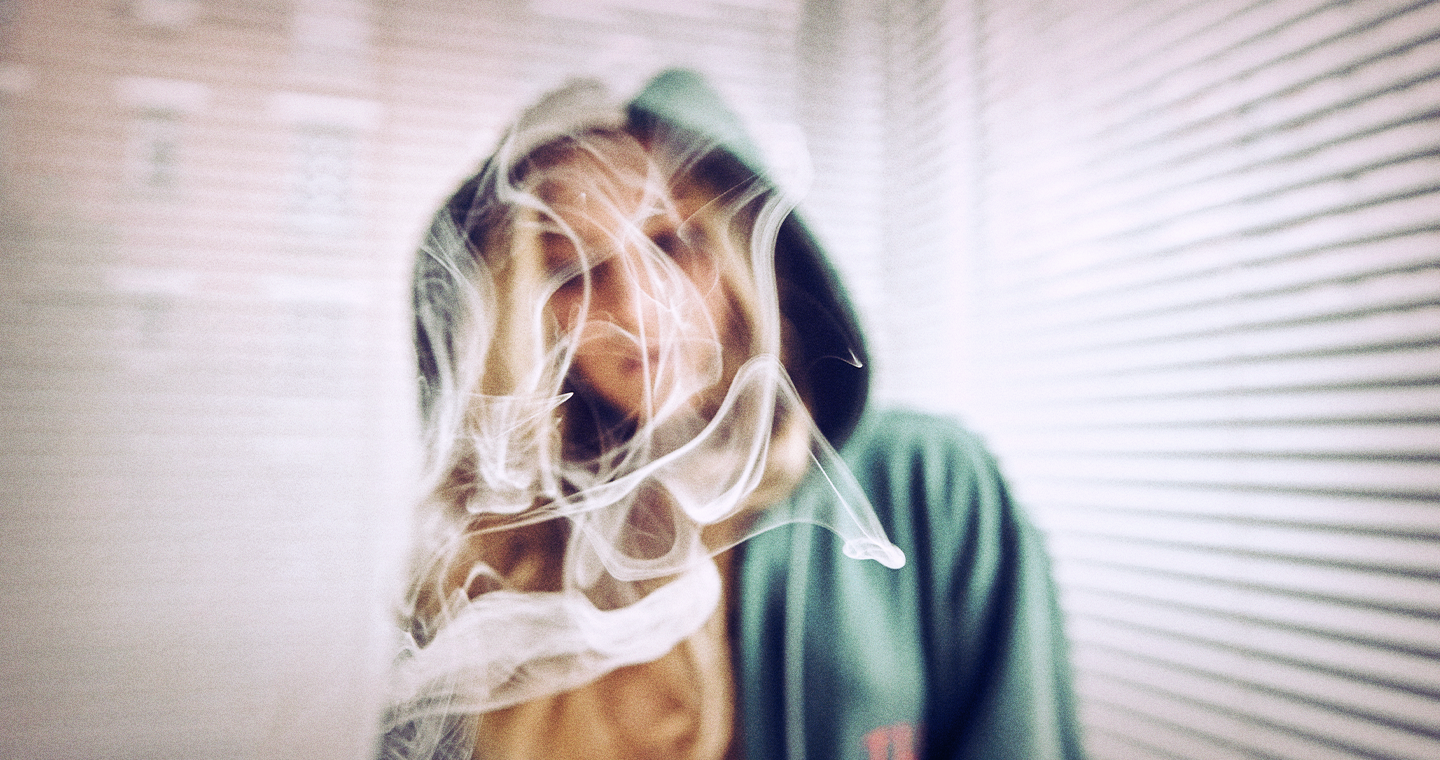 The Best Cannabis Strains For Anxiety: Buyer's Guide
For people with anxiety disorders, the trials and tribulations of daily life can be especially challenging and stress-inducing. There are, of course, traditional treatment options available for those who suffer from anxiety, however, a lot of people have turned to using medical cannabis to get some relief from anxiety's grip. If you're a cannabis connoisseur, you probably already know how many different strains are out there. That said, it's possible that you may not be aware of the specific cannabis strains that can help treat anxiety.
Thankfully, Dr. Dabber is here to help! We understand how challenging it can be to cope with anxiety, but — like a lot of cannabis enthusiasts — we're happy that certain cannabis strains can be a good treatment option. Are you ready to get some relief from your anxiety?
Let's do a deep dive into how cannabis strains can help soothe your most debilitating anxiety symptoms. It's science in action! We'll also be delving into what we believe to be the best cannabis strains for anxiety, so stick around!
How Cannabis Strains Can Help Relieve Anxiety Symptoms
Anxiety disorders impact a significant number of people worldwide, and this has understandably prompted them to explore new potential treatments for alleviating their unpleasant — and, oftentimes, debilitating — symptoms. In recent years, cannabis has gotten a lot of attention as a potential therapeutic option for treating anxiety disorders. That said, the relationship between cannabis and anxiety is a complicated and intricate one. If you suffer from severe anxiety symptoms, it might be best to consult with your doctor before jumping into self-treating with medical cannabis.
You might be wondering how, exactly, cannabis strains can help relieve anxiety symptoms. For you to get a better understanding of the relationship between cannabis and anxiety, we'll need to delve into the intricacies of the endocannabinoid system (ECS). The ECS is a network of receptors that are dispersed throughout your body. This system essentially regulates your physiological processes (i.e. your mood, stress response, and emotional well-being). 
Cannabis contains cannabinoids, like tetrahydrocannabinol (THC) and cannabidiol (CBD), both of which interact with the ECS to produce their effects. Let's take a closer look at the effects of both THC and CBD below:
THC
THC is the primary psychoactive compound in cannabis. In other words, it's what gets you "high" when you take a puff off of your vape or a rip off your bong. While THC can induce anxiety or paranoia in some cases, its effects depend on specific factors — like how much you're smoking or ingesting, your individual sensitivity, and, of course, the specific strain you're using.
In lower doses, THC has shown some potential to reduce anxiety and promote relaxation. However, higher doses of cannabis strains with imbalanced THC-to-CBD ratios might increase anxiety symptoms in some people. All this means is that you'll want to proceed with caution.
CBD
CBD, on the other hand, has gained a whole lot of positive attention for its potential to reduce anxiety symptoms. Unlike THC, CBD doesn't produce any psychoactive effects and tends to have a more calming influence on the body and mind. CBD interacts with specific receptors and neurotransmitters, including your serotonin receptors (which are, of course, known for their role in properly regulating anxiety).
If you want to get some relief from your anxiety symptoms without experiencing the typical psychoactive effects of cannabis, we'd highly recommend giving a CBD-dominant strain a try.
The Best Cannabis Strains For Relieving Anxiety
Finding the best cannabis strains for relieving anxiety symptoms essentially boils down to knowing and understanding a specific strain's unique combination of cannabinoids and terpenes. While THC is popular because of its intoxicating effects, CBD holds a bit more promise as a potential anxiety reliever. Interestingly, the aromatic terpenes found in some cannabis strains can also play a role in relieving anxiety symptoms.
Remember, it's going to depend on the person as well. Cannabis works as an anxiety reliever for some people, but it's not a good solution for everyone. Just keep that in mind! Let's take a closer look at the best cannabis strains for relieving anxiety below:
ACDC
Not to be confused with the Australian rock band, ACDC has become quite a popular choice for cannabis enthusiasts who prefer to use cannabis to treat their anxiety symptoms. This strain is high in CBD, and it's been known to be great for pain relief as well as anxiety relief. A lot of users have reported gaining deeper peace of mind after smoking or consuming the ACDC strain, which is wonderful news! We'd definitely recommend giving it a try.
Northern Lights
In contrast to ACDC, Northern Lights is a THC-dominant strain that's known for enhancing profound relaxation. It's the perfect strain to chill on the couch with after a long, stressful day of working at the office. Chances are, you'll feel quite happy after smoking or consuming a little bit of Northern Lights.
The fact that it's THC-dominant means this strain is quite intoxicating, but that isn't a bad thing! If you don't want to be intoxicated, though, we'd suggest going with a different anti-anxiety cannabis strain.
Ringo's Gift
There's no doubt that Ringo's Gift is a sanctuary (of sorts) for weary souls. This strain is sure to give you some anxiety relief, as it offers an impressive 13:1 CBD to THC ratio and has been praised for inducing feelings of peace and serenity in users.
Many cannabis connoisseurs have also reported feeling more balanced after smoking Ringo's Gift — which is great news for those who want to quell their anxiety symptoms and improve their well-being. You'll certainly want to try this one out the next time to get the opportunity to do so!
Granddaddy Purple
Granddaddy Purple is one of our favorite anxiety-relieving cannabis strains. Not only are the buds on this strain pretty, but the effects of Granddaddy Purple are subtle and relaxing. This gentle hybrid strain honestly must have been designed to soothe, because we can't think of anything more relaxing than chilling with some Granddaddy Purple after a long day.
For those who suffer from panic attacks — especially in the evening — this strain may be particularly helpful. It's been known to help with insomnia symptoms as well, so you may want to smoke a little before going to bed.
Chocolate Chunk
If it's physical relaxation you're after, you definitely can't go wrong with a little Chocolate Chunk. This strain is specifically designed with relaxation and tension relief in mind. If your body consistently feels tense after working out — or even just sitting at your work desk for eight hours straight — Chocolate Chunk might just become your new best friend.
We'd recommend running yourself a hot bath and letting your tension melt away while enjoying this strain. Just make sure that you don't fall asleep in the tub!
Critical Cure
If you feel like anxiety rules your life, you'll want to give Critical Cure a try. "Cure" is literally in the name, after all! Critical Cure is widely praised for soothing racing thoughts as well as muscle tension, so if you feel like you just can't stop thinking — or if you clench your muscles all the time due to being stressed out — this may be the anti-anxiety cannabis strain for you. Critical Cure isn't too overpowering, either, so you won't have to worry about the psychoactive effects overwhelming your senses or interrupting your newfound tranquility.
Frequently Asked Questions
What is the best cannabis for anxiety and depression?
Well, first of all, it's important to keep in mind that while cannabis can be a useful treatment option for those who suffer from anxiety and depression, it should usually be used in conjunction with other types of treatments — like talk therapy, for example. If you have severe anxiety and depression symptoms, you should talk to your doctor before attempting to self-treat with cannabis (as we mentioned before).
When it comes to the best cannabis strains for anxiety and depression, we particularly love Harlequin, which is high in CBD and is well-known for its mood-enhancing effects. We also favor Granddaddy Purple, which is Indica-dominant and has been praised for alleviating stress as well as inducing feelings of peace and tranquility.
No matter which strain you decide to go with, it's important that you keep an open mind. No two people are the same, and different strains will probably work better for different people.
What is the best sativa strain for anxiety?
It's difficult to choose the best sativa strain for anxiety, but after careful consideration, we have to go with Blue Dream. This strain is popular for a reason! The fact that it's sativa-dominant means that it'll give your mind a little boost.
It's been known to help with focus and creativity, so if your anxiety or depression has been keeping you from following your passions (i.e. creating art or writing the next great American novel), Blue Dream might just be the strain for you.
"The statements made regarding these products have not been evaluated by the Food and Drug Administration. The efficacy of these products has not been confirmed by FDA-approved research. These products are not intended to diagnose, treat, cure or prevent any disease, including but not limited to anxiety, depression, or pain relief. All information presented here is not meant as a substitute for or alternative to information from health care practitioners. Please consult your health care professional about potential interactions or other possible complications before using any product."