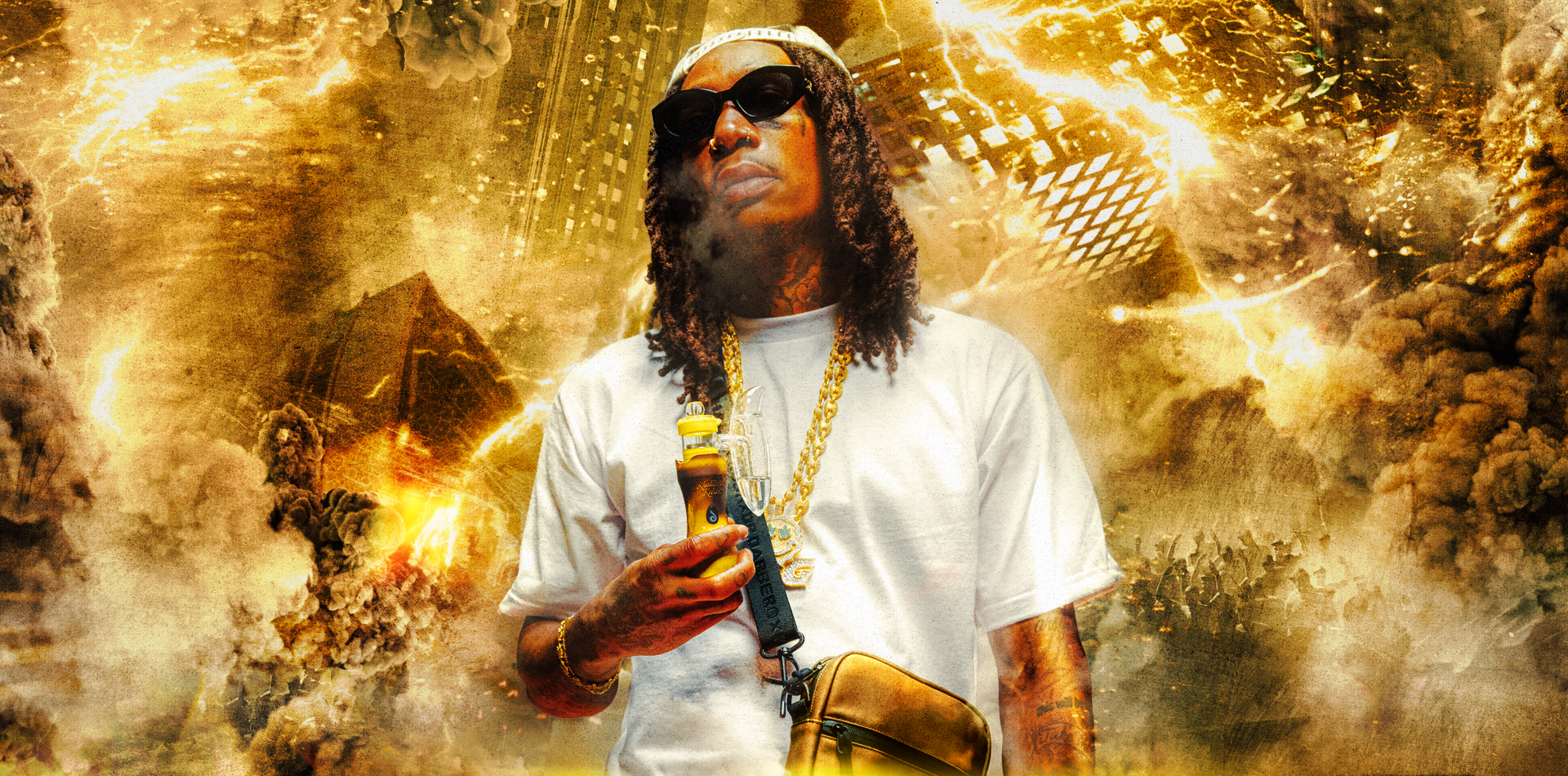 We fused art and engineering for a collaboration that fired up every corner of the cannabis community. The limited-edition "Heatwave" XS eRig was created alongside Wiz Khalifa's renowned marijuana brand, Khalifa Kush, with Wiz's worldwide legacy in mind.  
Inspired by Wiz's successful career spanning music and marijuana, the "Heatwave" XS eRig brought the top-notch temperature control and vaporization technology Dr. Dabber is known for, to an imaginative thermochromic (color-changing) device. The collaboration was released in the summer of 2023, and was met with excitement by Wiz Khalifa fans everywhere. 
This XS eRig was small, yet insanely powerful - crafted with innovative nanotechnology, it was ultra-portable and stylish, and featured a unique rubberized fabric which transformed with heat from black to yellow, an homage to Wiz's namesake single and his hometown of Pittsburgh. Whether through the warmth of your hands or the heat of a dab, both the eRig and its matching shoulder bag produced a hypnotic 'Heatwave' of color, changing from matte black to sunflower yellow. 
With each inhale, users were the architects of their experiences, riding the Heatwave of colors and flavors with fine-tuned temperature control. We were proud to work alongside Wiz Khalifa and his team at Khalifa Kush to bring this artistic vision to life, which sought to exude energy and amplify self-expression, and to prove that high-tech devices can still make artistic impressions.  
The success of this unique, industry-shaking collaboration was undeniable. The "Heatwave" XS eRig was the perfect summer release, and our campaign played on 'the summer's hottest' new releases from Dr. Dabber. A special thanks to Khalifa Kush for their partnership, and to Wiz himself, who will forever shine as a leader in the cannabis community. 
Feel the heat, ride the wave - the "Heatwave" XS eRig was a unique, limited-edition testament to a successful collaboration that reset our industry's standard for ultra-cool and innovative products. We loved working alongside the iconic Khalifa Kush team to defy convention, push boundaries, and create something unforgettable for fellow Wiz Khalifa fans.