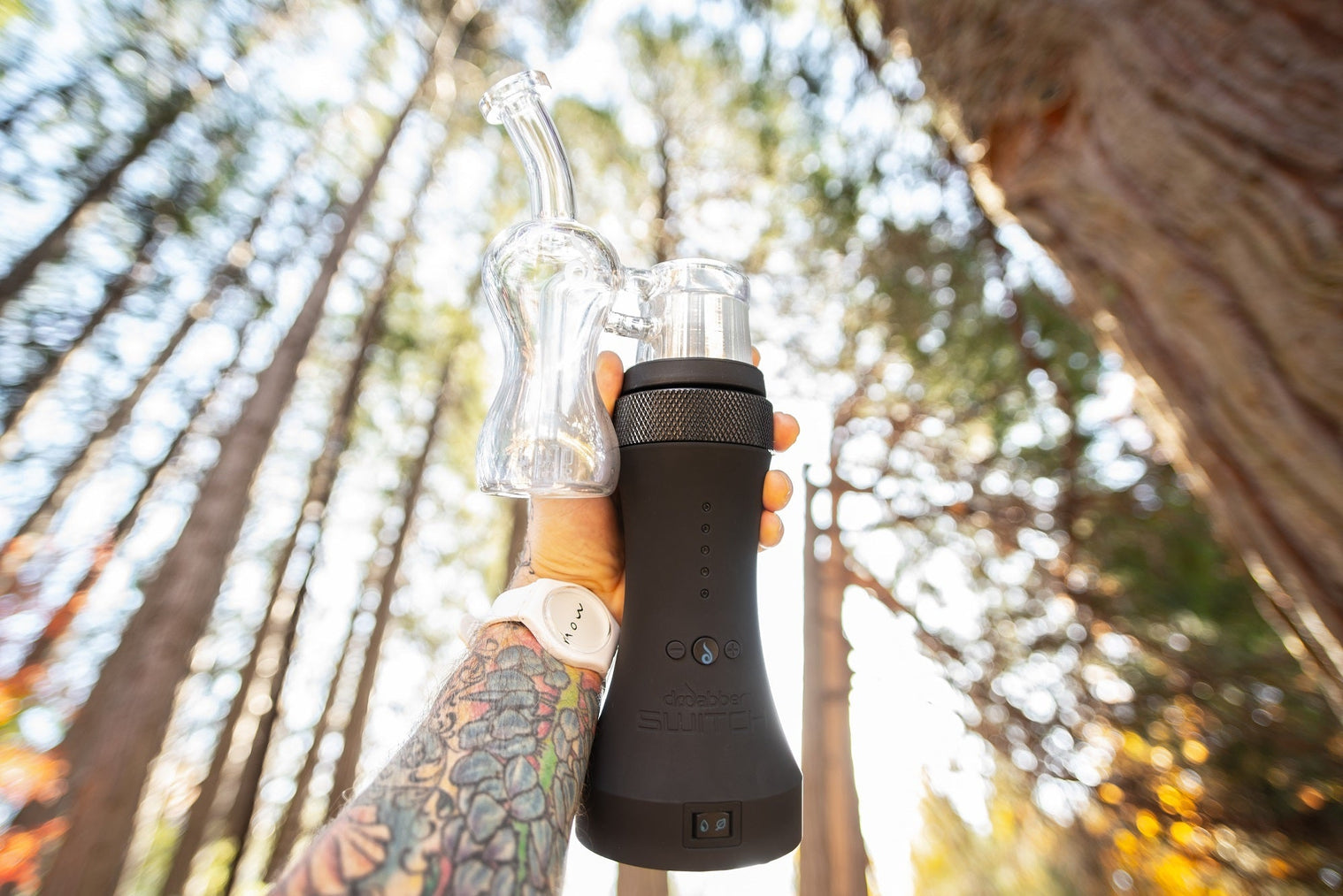 Find out in our latest blog where we dive into how the SWITCH's reliability is a step above the rest, why Dr. Dabber has award-winning customer service, the ins and outs of our warranty process, and a unique customer's experience with a record-breaking number of hits on the SWITCH.
If you've ever dealt with our customer service team, you're familiar with our signature brand of friendly, approachable service, but it isn't just our customers who have recognized us… Last year we received a Stevie Award from The International Business Awards for Customer Service Department of the Year. Part of what makes our customer service team one of the best in the industry is our attention to detail and the 'human element' in our warranty service. Each Dr. Dabber vaporizer comes with a one year warranty, (except the Dr. Dabber SWITCH, which comes with two years coverage!)


If anyone experiences issues with their SWITCH, we email them a return label (free shipping included) so they can send the unit back to us, where we diagnose any issues with the device at our headquarters. Many people don't know this, but the SWITCH is actually a "smart rig". Once we have the SWITCH in our hands, we hook it up to a computer and run detailed diagnostics tests, where we are able to see information on usage that helps us diagnose the issue. Once the issue is identified, as long as it is within our warranty parameters, it will be fixed, checked again to confirm full functionality and returned to the customer, free of charge! Before it goes out, we also check every button, switch and LED light to confirm they're functioning correctly.




We generally perform repairs the same day they arrive at our facility and have them shipped back to the customer on the following day. The whole process usually takes about 4-6 business days domestically (international will take longer), We generally perform repairs the same day they arrive at our facility and have so you can get back up and running ASAP!
A few months ago, we received a SWITCH from a customer who experienced an issue with the unit turning off randomly during a heating cycle. This particular customer had purchased their SWITCH in May of 2019 and had managed to rack up over 13,000 hits on the SWITCH, breaking our latest record of most hits taken on a single SWITCH! Since he was well within his warranty, we replaced the board and glass top and shipped his SWITCH back to him within a couple days.
Popular cannabis enthusiast and Content Creator, Matthias (also known as @Matthias_710wrx on Instagram) ran a test of his own on the Dr. Dabber SWITCH. In an effort to put our customer service to the test, Matthias caused intentional damage to his SWITCH (he got permission first, of course), by throwing it out of a moving car. It's worth mentioning, Matthias had to perform this test four separate times before the SWITCH experienced any damage. You can check out the full video here.


Upon receiving Matthias' SWITCH, the glass top had been shattered and the smooth plastic exterior had received a few scratches. We quickly took the SWITCH apart, checked to make sure there was no internal damage to the unit, replaced the glass top, put it back together, and shipped it back off to Matthias so he could get back to doing what he does best - dabbing. Below is a picture of Matthias' unit once fixed.


If you purchase a Dr. Dabber product, rest assured that you're covered under an industry-leading warranty and you will be dealing exclusively with an award-winning customer service team. Don't hesitate to email or call us with any questions! That's what we're here for.