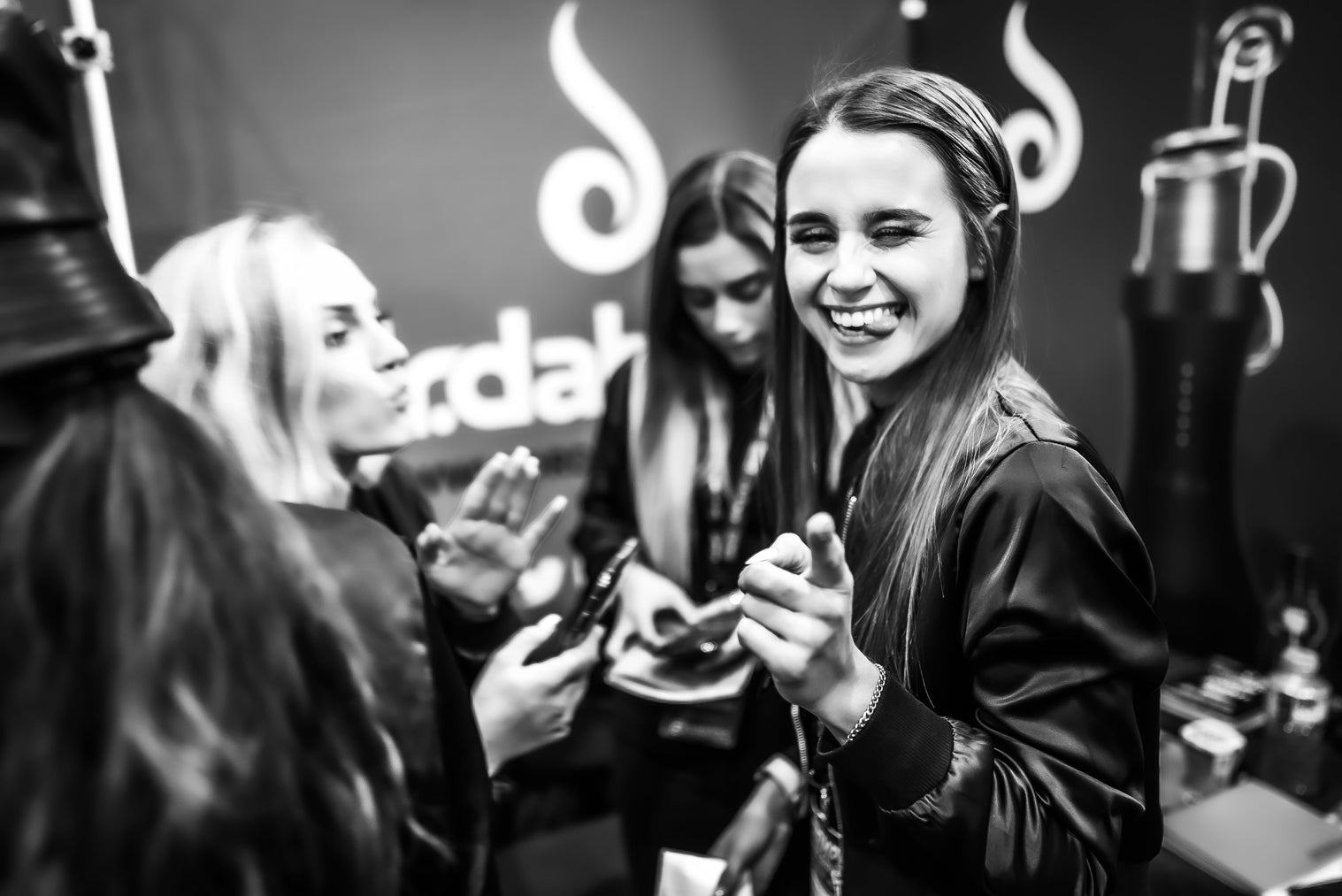 Kicking off our Influencer Feature Series, we sit down with @beautifully.blunt and pick her brain on all things cannabis. Check out the exclusive interview in our latest blog.

Name: Audrey Trout
Instagram: @beautifully.blunt
We know her as Audrey, but you may know her as @beautifully.blunt. You might recognize cannabis enthusiast and social media influencer, Audrey, from our Instagram stories or from the cannabis community, in general. In recent years, Audrey has started to expand her following on social media and her presence in the cannabis industry, leading her to even launching her very own cannabis modeling agency - Dab Dolls Inc.

During Champs Las Vegas, we had some time to sit down with Audrey and pick her brain on all things cannabis. Check out the exclusive interview below.


How long have you been smoking weed?
I have been smoking weed and consuming for about 5 years. I would say I started seriously medicating (smoking daily) about 3 ½ years ago.



How has cannabis helped you, whether in your personal or professional life?
When I first started smoking weed I almost immediately noticed positive changes both in my personal and professional life. Heavily consuming weed helped negate my hyperactivity from ADHD and lent to being able to focus better in my courses. Weed also helps me deal with daily anxiety and other mental pressures. Professionally, cannabis opened many doors for me in my career by creating work and introduced me to an amazing community of diverse companies and individuals.


What's your favorite strain?
Hands Down my favorite strain is Cinderella-99 or Lambs Bread.


Flower vs. Oil?
Most days I will consume Flower as well as Oil! My preference is usually dictated by how I'm feeling and what time of day it is.

What's your favorite Dr. Dabber product and why?
My absolute favorite product from Dr.Dabber is the SWITCH. It's incredibly versatile, self cleans (big win in my book) as well as vaporizing both oil and flower. As an avid traveler, it is important to me to be able to consume on the go, only having to bring one thing with me when I pack has been a huge stress reliever.

What advice would you give to someone looking to become an influencer in the Cannabis space?
The most important piece of advice I'd give someone looking to join in on cannabis influencing is: put yourself out in the community as much as possible. Whether you are interacting on social media platforms, going to events or finding a professional industry job-connections are key. This community is incredibly receptive to genuine effort. Throw yourself in and don't be afraid to reach out to people! Dabdolls is a perfect company, to begin with, especially if you're unsure of how to get started.

What is your vision for women in this industry? What would you like women to know about entering the Cannabis industry or exploring Cannabis?
Women will find that the cannabis industry is a landscape where men and women are increasingly equal. There are a very large amount of successful women entrepreneurs, from influencers all the way to CEO's. It's important for women looking to enter the cannabis space to know that equality thrives in this industry. As said before, be yourself and make as many connections as possible, you'll be pleasantly greeted by many team players and others wanting to collaborate.

What's something not many people know about you?
Oh Jeeze! Well, to list a couple of random facts about myself most people have no clue about: I'm a second-degree blackbelt in an Indonesian martial art called Poekoelan. I trained for 8 years and have taught several years of self-defense to women and kids. Another passion of mine many people don't know about is how much I love creating music. I played piano and guitar growing up and really enjoyed vocal performance (musicals, plays etc.)

Any new, exciting projects or plans we can expect to see from you in 2020?
Yes! I'm so thrilled and excited to announce DabDollsTM is releasing this year. @MySweetLeaf pioneered the business at the beginning of last April and I've been blessed enough to be brought on as a co-owner as well as the Marketing Director. Our Instagram is currently live @DabDollsInc and our website will premiere by the end of the second quarter. The goal of The DabDolls Modeling Agency is: to easily connect cannabis brands to influencers that want to promote their product.