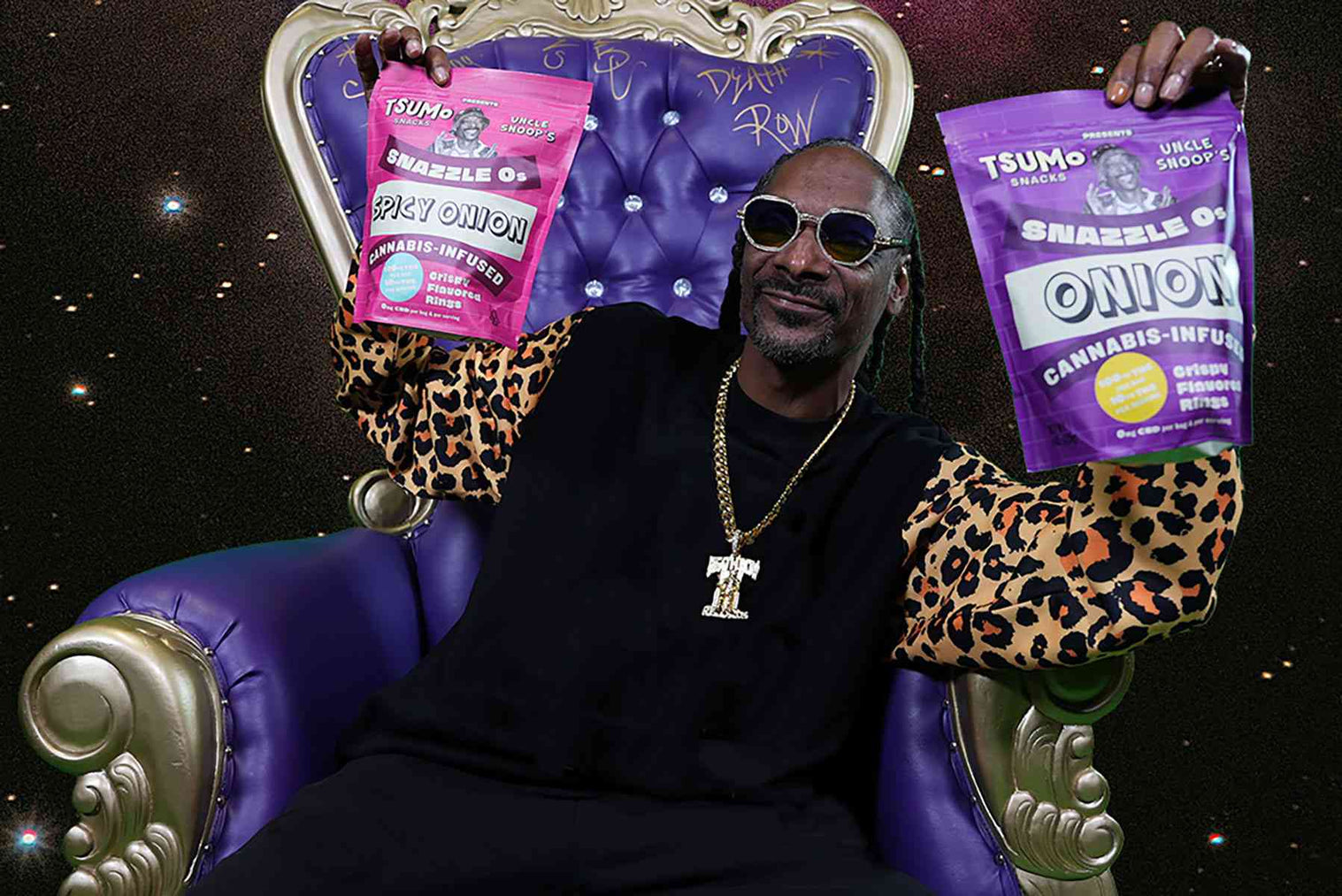 Legendary rapper, Snoop Dogg, has partnered with TSUMo Snacks to launch "Snazzle Os"—cannabis-infused, crispy onion-flavored rings.
In an email interview with the Washington Post, Snoop explains how this idea is a bit nostalgic for him,
"Man. Snazzle Os bring me back to when I was a kid hanging out with my friends. We had the best snacks back then, running the streets and having fun. We'd go by the corner store and buy soda, candy, chips. TSUMo brings me back to those times."
Through close collaboration, Snoop Dogg and TSUMo Snacks created Snazzle Os to capture the essence of those classic crispy onion snacks and provide consumers with a more satisfying snacking experience than most other edibles on the market.
As advertised on the packaging, I think it's safe to say that "if Snoop Dogg put his name on these onion-y edibles, they must be damn good."
In addition to the partnership, there will be exclusive drops of limited edition Uncle Snoop merchandise that fans will be able to enter to win by following @TSUMoSnacks on Instagram and keeping an eye out for posts regarding the details.