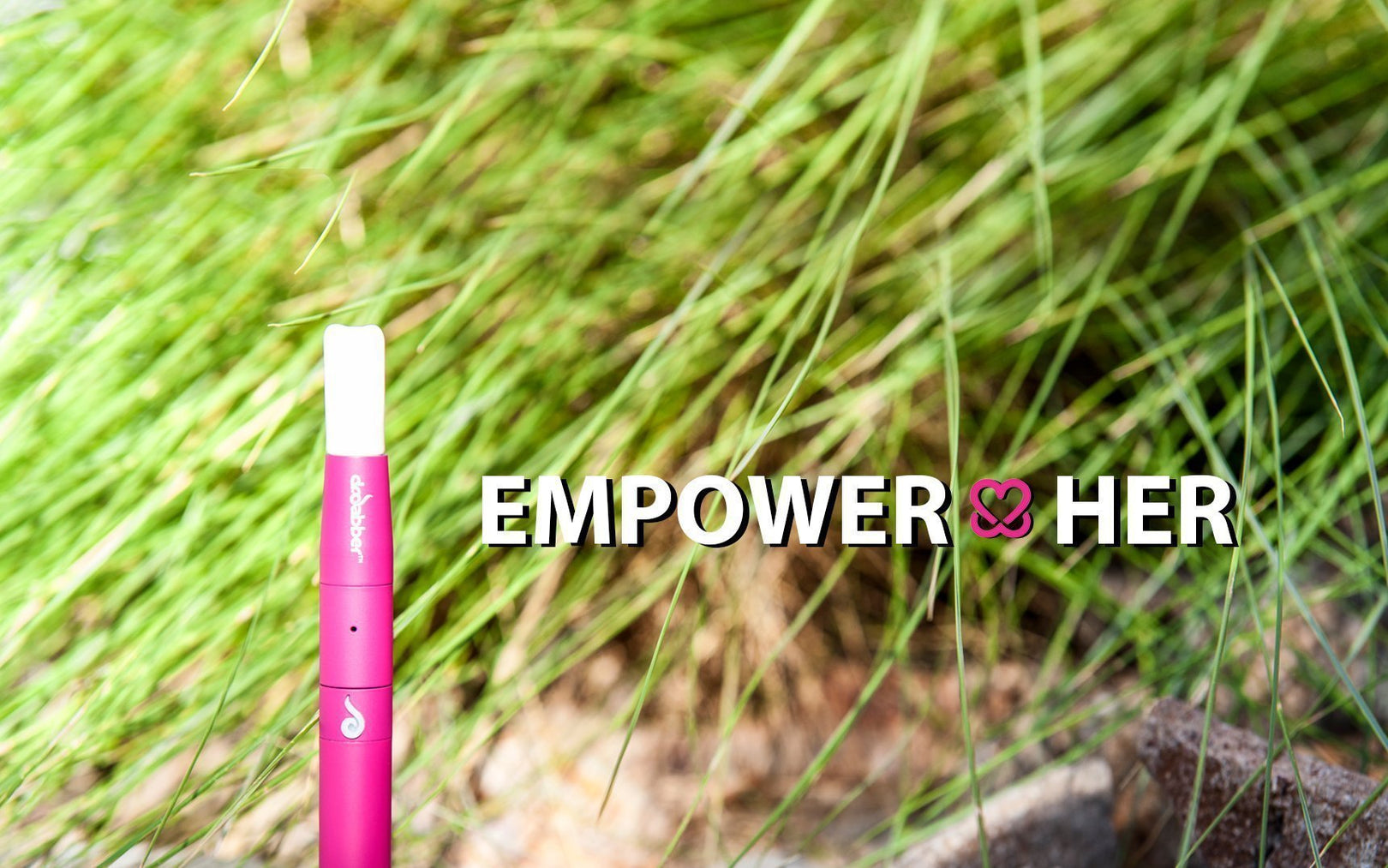 Many women in the United States and worldwide are affected by feeling a mixture of worry and hope during their breast cancer journey. Every year in October the nation observes Breast Cancer Awareness Month. Dr. Dabber is partnering up with the Keep a Breast Foundation as our initiative to give back to the community and empower women with our beautiful and limited edition Pink Aurora. 33% of the proceeds from purchases will be donated to the Keep a Breast Foundation. The Keep a Breast Foundation promotes the significance of early detection by educating teenagers and young women at risk for breast cancer with art and activations around the country. The origins of the foundation began with artists creating the breast cast as a symbol for the movement through fundraising and bringing attention to the importance of diagnosing breast cancer early.
Keep a Breast Foundation empowers young women by cultivating a community effort to actively participate in conversations around the globe. Not only is awareness and education a crucial step in early detection, everyone should to take the necessary precautions to prevent breast cancer. Keep a Breast Foundation also inspires young women to live a healthy and active lifestyle through the Non-Toxic Revolution campaign by purchasing non-plastic products. Plastic products contain the cancer-causing chemicals of BPA, also known as Bisphenol A.
As women, we embrace our role as an individual advocate for our health by touching and looking for irregular lumps in the breast and armpit area. It's easy to look in the mirror by looking for physical signs including the lump or thickening of the breast, and changes to the skin or the nipple. Early prevention is crucial by visiting your doctor to properly diagnose your condition. You will drastically increase your survival chances when you discover any abnormalities with the self-checkups.
The number 1 cancer notoriously affecting women is breast cancer. Breast cancer forms inside the breast as a malignant tumor with an uncontainable growth of cancer cells. These cancer cells spread rapidly throughout the body affecting different organs through the lymph nodes. According to BreastCancer.org, "nearly 1 in 8 U.S. women (about 12.4%) will develop invasive breast cancer over the course of her lifetime." As women become older, women are at risk of developing breast cancer in the United States every decade of her life. A family history of breast cancer, genetics, lifestyle, high estrogen levels, weight, and age are the common factors connected to breast cancer. In rare cases, breast cancer also affects men. Early detection is extremely imperative to find early forms of breast cancer in young women due to the fast progression of cancer spreading throughout the body. Aside from the physical effects of breast cancer, breast cancer is often intertwined with the feelings of distress, isolation, and anxiety about the unknown.
With both the physical and mental effects of breast cancer, many women have chosen to medicate with cannabis to seek relief.
Alleviating the Symptoms of Breast Cancer with CBD
Many doctors and proponents of holistic and all-natural medicine are beginning to understand the beneficial effects of CBD for decreasing breast cancer symptoms. CBD, also known as cannabidiol, is the non-psychoactive chemical component derived from high CBD, low THC cannabis strains and industrial hemp.
Reports indicate ingesting CBD infused products significantly reduces the symptoms of breast cancer including debilitating pain, anxiety, and nausea from the chemotherapy treatments. CBD is generally viewed as safe and non-toxic to the human body.
The list of how CBD restores life and hope for breast cancer patients continues to grow every day.
Dr. Dabber's limited edition, Aurora: Pink Edition is the industry leading luxury vaporizer widely acclaimed by women from all walks of life. Our partnership with the Keep a Breast Foundation signifies hope, strength, and elegance for Breast Cancer Awareness month. We strive to inspire all women to overcome any obstacles from breast cancer by vaporizing with the Aurora: Pink Edition.
Check out Keep a Breast Foundation's Facebook, Instagram, and Twitter to stay up to date about educational resources and events in your local area.
About the Aurora: Pink Edition
Dr. Dabber's limited edition, Aurora: Pink Edition, captures the spirit of both feminine beauty and advanced technology for women to medicate with our exclusive vaporizer. The Aurora embodies the next generation vaporizer with Dr. Dabber's low heat signature feature and sleek design. You will also receive the commemorative Keep a Breast Foundation bandana, patches, and a silicon compact case.
With Keep a Breast Foundation, let's empower all women with self-checkups for early breast cancer prevention and the Aurora: Pink! Check out the Pink Aurora now!