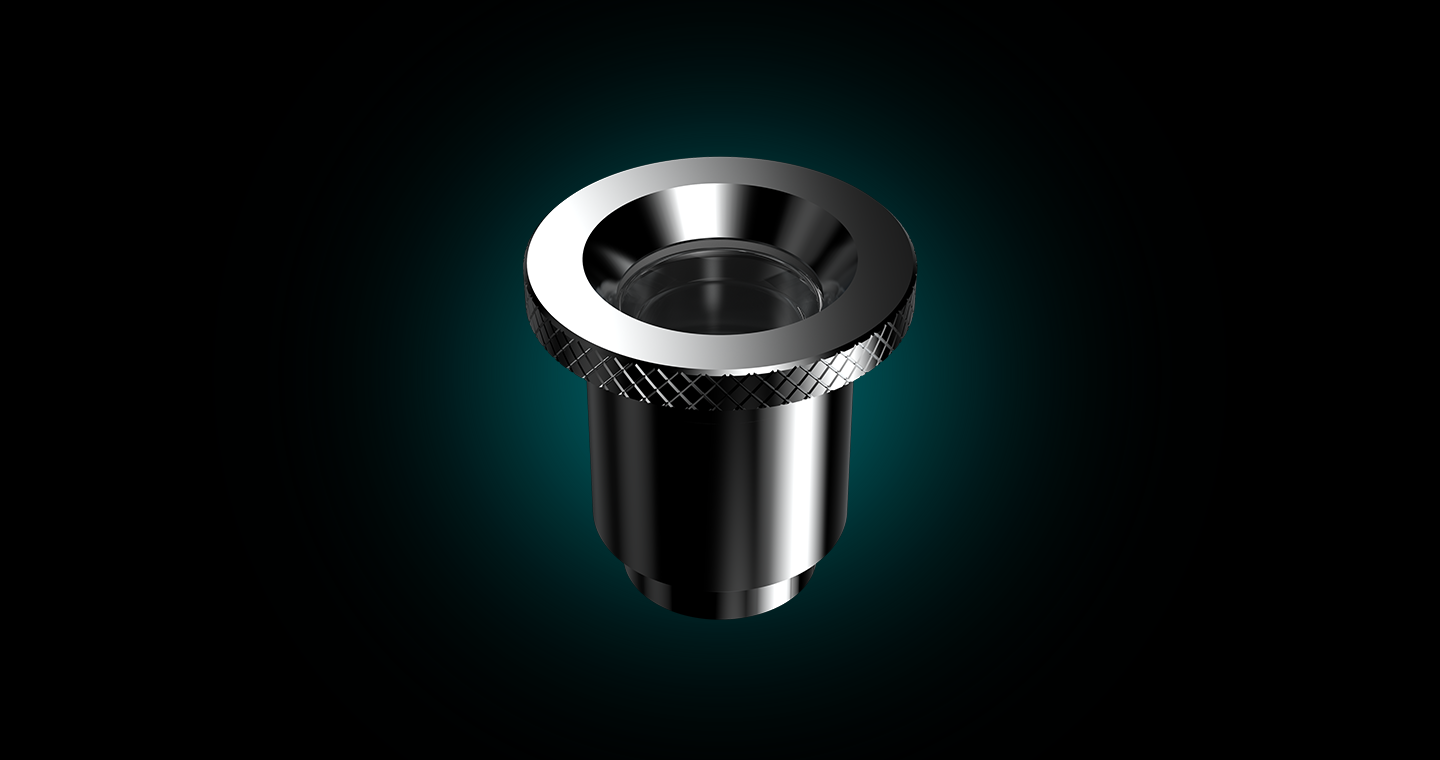 When it comes to vaping, there are a lot of products and accessories out there. Depending on your preferred way to puff, you need to find the correct setup. We've got a list of three of the best atomizers for wax that can help you take your dabbing game to a whole new level, but we won't just stop there. We're also sharing some tips from the pros on how you can enjoy your vapor and keep your setup working in tip-top shape. 
When it comes to vaping, there are a lot of products and accessories out there. Depending on your preferred way to puff, you need to find the correct setup, which could be a combination of dab pen and wax atomizers that create the perfect combo of flavor and vapor. Whatever your preferred way to enjoy your vaping experience may be, we here at Dr. Dabber have a product for you.
Below, we've got a list of three of the best atomizers for wax that can help you take your dabbing game to a whole new level. We won't just stop there, sharing some tips from the pros on how you can enjoy your vapor and keep your setup working in tip-top shape.
If you're not familiar with a wax tank or atomizer, you may be unfamiliar with the concept of dabbing. When using wax in your dab pen or electric dab rig, you need something that will melt the wax and produce the vapors to inhale for a smooth and flavorful smoke. That's where an atomizer comes in handy, using a coil to melt and heat the wax to produce a vapor. You can find ceramic coil tanks for wax or coil-less, both of which work best for different reasons.


How to Use an Atomizer
If you haven't used an atomizer before, you're missing out! Don't worry though, we got your back and will get you going with the process in no time. To start, you need a solid setup, which we'll help you with further below. Next, make sure to turn your pen on by holding the button down until you see a blink. Then, all you'll have to do is follow these three simple steps.


1. Pack It Up
To pack up the dab tank, you'll first have to remove the mouthpiece. Depending on if you have a wax coil build or a coil-less version, you'll have to adjust the amount of wax that you put in to avoid overloading. Either use a dabbing wax tool like our Loading Tool or a paperclip to scoop up a bit of wax and add it to the coil or inside the dish. If you struggle dealing with sticky wax, check out the Budder Cutter.
For this part, it's important to avoid overstuffing. Check the specs and instructions on your dab pen and tank so that you don't cut off airflow and restrict your product from getting the best burn and flavor.


2. Melt the Wax
After you have it packed up and ready to go, melt the wax a bit before replacing the cap. You should hit the button on the side for just a few seconds, trying not to melt the wax too much at first. The trick is keeping things moist so that you don't run into a dry hit.
For this step, take it slow and inhale little by little. This will ensure that you get the most flavor without any of the icky buildups. Plus, you won't waste product, something that's very important to enjoy each drop.


3. Inhale and Adjust
Take your first few inhales very lightly and try not to inhale too hard as this can waste product. Instead, take small inhales and adjust accordingly. Then, you can add wax or open the mouthpiece to scrape the side if you need a little more vapor. Pro tip: the Budder Cutter is amazing at scraping out built up wax from your dab pens.



Best Atomizers of 2021
Now that you know how to enjoy it, let's get to our top three best atomizers, all of which have something unique to offer you and your experience. Choosing any one of these, you'll take your dabbing experience to the next level and start enjoying the dab more than ever before.


Created with a smooth stainless-steel body, this atomizer is equipped with a ton of features to help you vape like never before. The vaporizing chamber has IntelliTEMP, our exclusive heating technology that heats your oils and waxes the perfect, target temperature every time.
Remove the top and load up your Boost EVO in just a matter of seconds, enjoying more of the vapor and less of the aftertaste from harsh build-ups. If you're looking for the best mod for dabs, this is a Dr. Dabber staple that will bump up any collection you have.


Our OG product, the Ghost Pen, has been earning awards since 2013. The Ghost Atomizer comes with the Ghost Vaporizer Kit, allowing for smooth vapor from our grade 4 titanium coils that surround a glass wick. Together, these materials fuse to create the perfect vapor.
Our Ghost Atomizer comes with low heat Titanium Technology, which turns down the temp a bit so you can enjoy more of the flavor and less of the unnecessary smoke. To get the full flavor and effect out of your dabbing, you don't need to pump up the heat, instead, enjoy low heat for long-lasting enjoyment.


The Stella Replacement Atomizer is designed specifically for our newest vape pen, the Stella. This atomizer is truly something special, featuring a built-in alumina ceramic vaporization chamber with a sealed alumina ceramic heating element. This atomizer was upgraded with a floating vaporization chamber to optimize performance. The floating chamber reduces the contact of the chamber with the rest of the body of the pen, reducing heat transfer to the user's hands and helps focus heat to the vaporization chamber.


Pros and Cons of Using an Atomizer
You might be wondering if dabbing with an atomizer is good for you. To help you decide, here are a few pros and cons of adding an atomizer to your dab pen or electric dab rig.

The Pros
It's packable. You can take it on the go anywhere you roam.

Allows you to dab. Take your vaping game up a few notches and dab with your vape thanks to the coil and rod setup.

It's discreet. These pens are not flashy and are small to carry around in pockets or bags. Keep them out of sight and ready for use when you need them.

The flavor is amazing. Especially when you use products from us here at Dr. Dabber, we know a thing or two about producing robust flavors. Enjoy smooth vapor without all the icky buildup.
The Cons
Regular maintenance. Though it's not much, it can be a hassle to have to keep up with all the parts and keep them clean all the time.

Coils can be sensitive. Avoid pushing down on them too hard and remember to clean them regularly to extend the life of your atomizer.


Pro Tips to Enhance your Dab
When you have the best dab tanks, accessories, atomizers, and products, it's hard to go wrong. Still, we'll leave you with some no-fail tips from the pros. To enjoy the best smoking or dabbing experience, follow these recommended tips:
Keep your wax fresh

Always keep your dab pen in the upright position

If your pen starts to heat up for some reason, let it cool down before continued use.

Take it easy. Take slow inhales instead of long and deep ones to keep your pen working like a charm.

Keep it clean. The more you clean your pen, the less build-up you'll have to deal with.

Be gentle and don't push too hard on your coils when loading product.

"Less Heat, More Flavor"–we've been pushing this since 2013 with the launch of the Ghost vape pen. Keep the heat low and enjoy a smoother burn with much more flavor than overheating.


Choose the Best for the Best Experience
When it comes to your vaping and dabbing experience, there are a lot of things to take into consideration. For instance, you want a pen that will last. On top of that, you want technology that's going to give you the best sesh every single time. For that reason, we do our homework before we go to the drawing board, creating new and innovative ways to help you get the best out of each inhale.
By choosing an atomizer, you'll have a way to dab without excessive heat that will enhance the flavor and help you put every single last drop of your product to use. Add an accessory with it too to make your setup truly top notch.
When it comes to your vaping experience, choose the best to get the best experience, something that you're sure to find when you choose any product from the Dr. Dabber line. Happy dabbing!