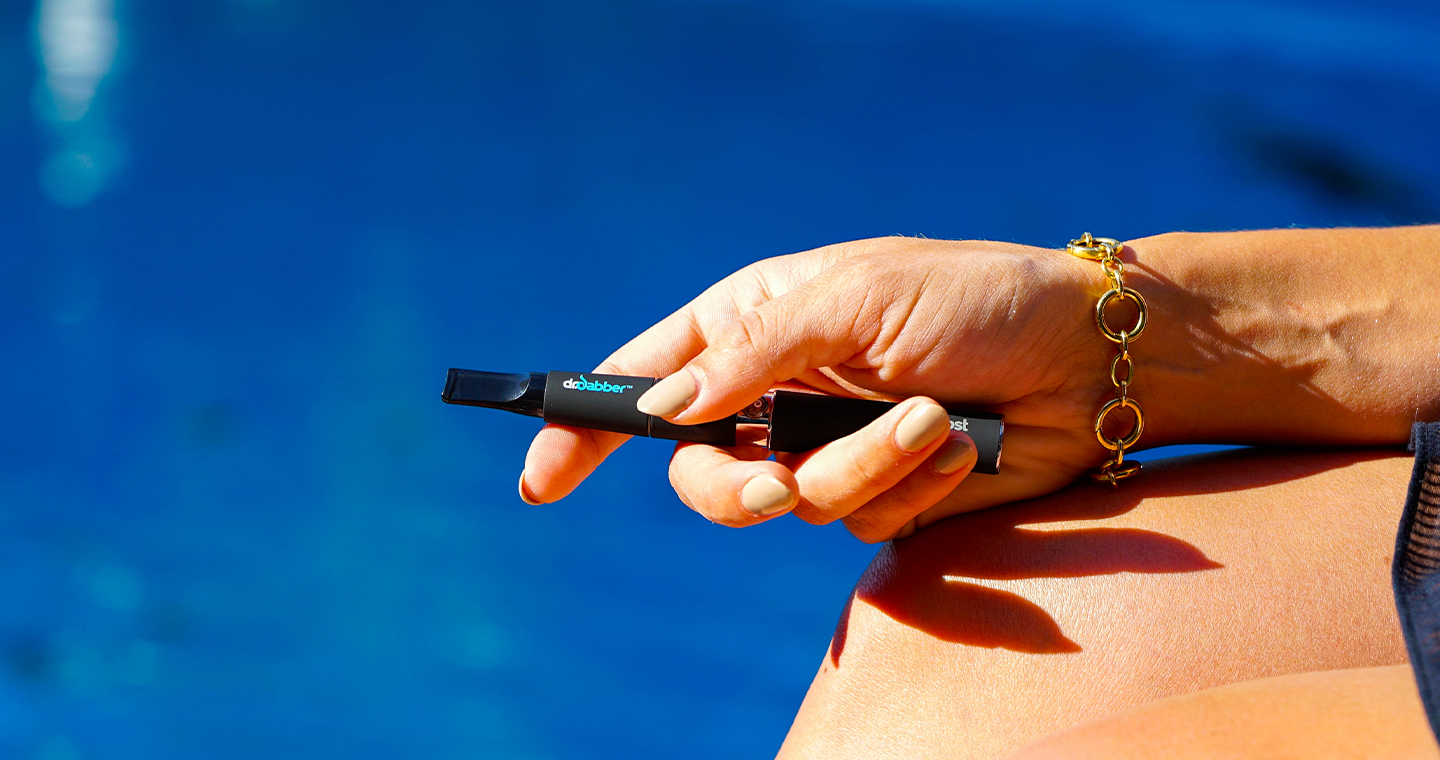 So you're in search of a new vaporizer. Check out our Stella, Ghost, and Light vape pens to see which one is best for you. 
So you're in search of a new vaporizer. We get it. There are multiple reasons why it might be time to get a new THC vape pen. Sometimes you outgrow the wax vape pen you have, sometimes your vape atomizer breaks (ouch), and sometimes you're just trying to expand your collection.
You already knew Dr. Dabber was the place to find the best affordable electric dab rigs, and we're more than happy to help you on your latest quest. We're vape connoisseurs, and we know how to score you a good cheap vape pen that doesn't skimp on quality. You already know the SWITCH and the Boost are high quality choices, but what about our smaller vape pens? Let's explore these other dope Dr. Dabber selections - the Stella, Ghost and Light!
When you're looking for a next level experience
Give a warm welcome to the newest addition to the Dr. Dabber fam -- our Stella vaporizer. This stellar beauty is next generation -- the future for all things vaporizer. Stella is built from the ground up and it shows. This gorgeous vape comes wrapped in a breathtaking black, stainless steel body, completely stopping the show. This bad-as-ever vape features fresh designs with modern aesthetic twists, such as the floating vape chamber, vortex airflow, and a charging station that lets you hit while you're plugged in!
If you're looking for something that propels you into the new decade, look no further than the Stella. Whether you're looking to hit wax or oil, the Stella vape can work with anything you're looking to consume. It can even vaporize your CBD! In addition to these incredible features, Stella's temperature coefficient resistance heating element is top. tier. The voltage legit adjusts with the temperature, rather than trying to maintain a constant voltage, avoiding burnt hits and giving you a much more consistent experience. If you're the trendsetter type, the Stella is the right choice for you.
When you're just looking to vibe
If you prefer something more classic, we got you. The Ghost is a top tier vape pen, that's subtle and sleek. The award-winning Dr. Dabber Ghost vape pen is the original low-heat vaporizer pen for oils and waxes. Like a great slow cooked chili, this chill vape pen heats up smoothly and gradually to your desired temperature, giving you a relaxed experience without skipping out on any of the flavor. Utilizing titanium technology, the Ghost's motto is "less heat, more flavor". Side note - the Ghost's battery is 510-threaded. If you're not in the mood to load as you go, screw on a THC or CBD cartridge and the Ghost has got your back.
When you're looking for good company on-the-go
If you're looking for something that pairs well with an on-the-go lifestyle, Dr. Dabber's Light vape pen is a match made in heaven. The Light vape pen is the compact counterpart to the Ghost, providing the same great technology and experience in an even smaller size - perfect for pockets, small purses, and even some wallets. Make every trip an adventure with the Light - this vape pen gets you that quality hit, but makes room in your pocket for other essentials. The Dr. Dabber Light vape pen may offer a slimmer design, but it still packs all the flavor you need for a top-notch experience. Like the Ghost, this vape pen is also 510-threaded, perfect for cartridge users.
We love our vaporizers, and we hope this can help you make a prime decision for your next vaping experience. If you're in need of additional tips to improve your vaping game, check out our other helpful resources like knowing the difference between types of concentrates.