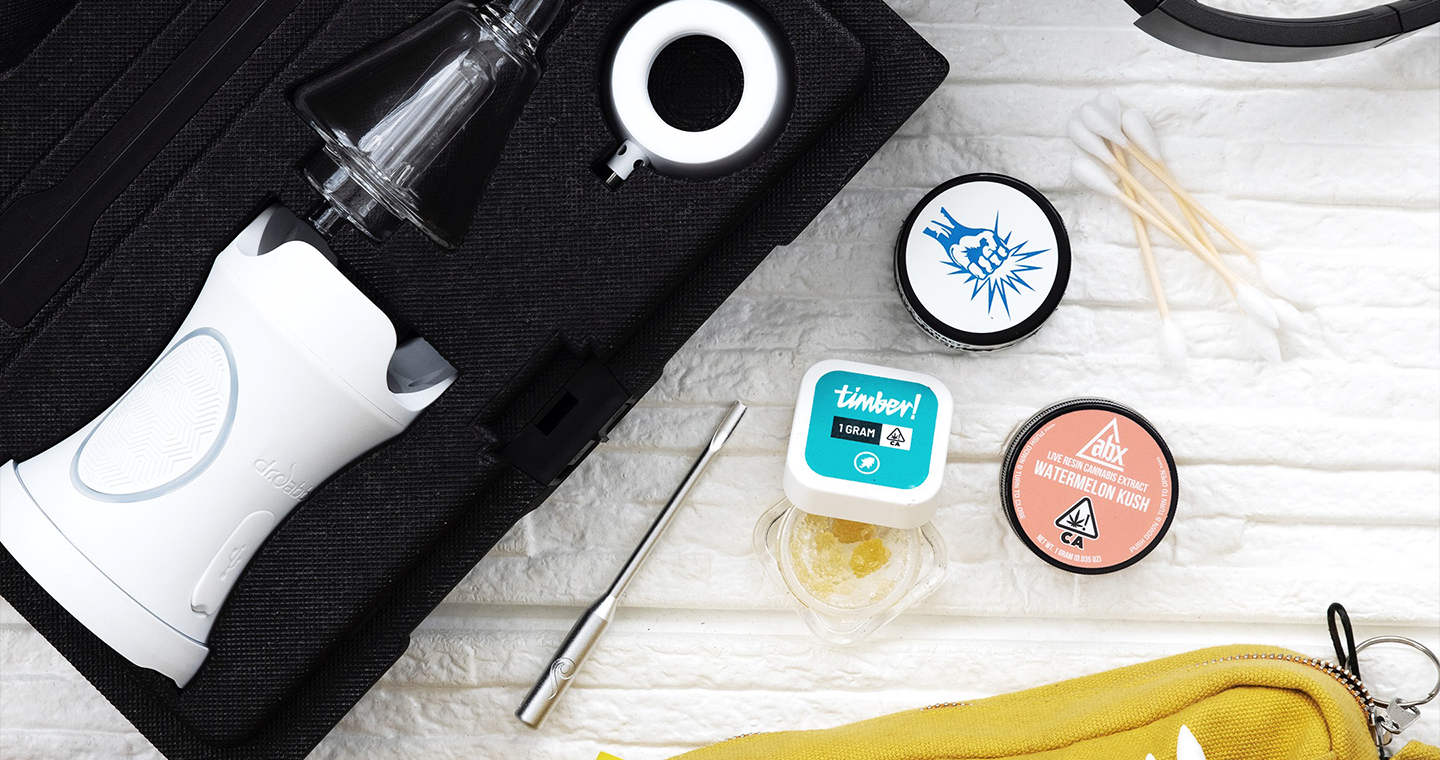 Whether it's different concentrates or different strains, we're here to help answer all your questions. Check out our top list of favorite strains to dab.
Taking torchless dabbing to the next level requires expert level skill. As you may remember from our lesson on the differences between concentrates, there are numerous concentrates available to craft the perfect dab. On top of all the choices between types of concentrates available, somehow there are even more strains! When it comes to torchless dabbing, you know we'd never lead you astray. So, we're here to help answer your burning questions such as, which strain should you dab? To answer that, we ranked the top 7 hottest strains you should be dabbing right now. We'll talk different types of concentrates, as well as different dabbing devices you should be using from smart dab rigs to your conventional dab pen. Then, we'll give you some key insights into which accessories you'll need to take your experience up a notch.
Since you're already familiar with putting oil and flower into your SWITCH smart dab rig, this lineup will get you reacquainted with some of the other types of concentrates and pair them to perfection with the ideal strains.
When it Comes to Torchless Dabbing, Vape These
Sour Diesel
Kicking off our list, we wanted to keep it familiar. Hello Sour D! Sour Diesel is perfect for dabbers looking to feel energized and euphoric. With this sativa dominant strain, you'll be riding high. Sour Diesel is high in terpenes like limonene, which gives it that classic sour punch coupled with myrcene which could contribute to its pungent, gas smell and taste. In terms of concentrate, we recommend you vape this one as a rosin. Rosins have that sticky, sappy texture going on and are as natural as it gets. With its strong odor and flavor, Sour Diesel makes us reminisce about being on the go, so you'll have to load this one into your Ghost dab pen before you hit the trails. If you need more info about dabbing on the go, check out our guide to portable dabbing.

Gorilla Glue
Let's chill out. This hybrid strain leaves you glued to your seat. It's perfect for your Boost EVO smart dab rig because all you'll need to do is hit that power button. Experience feelings of euphoria and relaxation, and give yourself a lightshow with the help of your dab rig to truly enjoy your sesh. Get yourself some Gorilla Glue shatter; shatter is fairly easy to use and vape thanks to its shatter consistency. Embark on a journey and explore the flavors of earthy pine and sour citrus with a bitter coffee smell that will remind you of your last trip to the diner. Torchless dabbing doesn't need to be so complicated. Simplify the process a step further by using your Budder Cutter to slice through your shatter. Our Budder Cutter gives you clean cut concentrates that you can turn into dabs easily, all you have to do is load and you're good to go.


Grape Ape
Grape Ape is the ultimate strain for your SWITCH smart dab rig. Hear us out. This indica-dominant strain is packed with the terpene myrcene, and it shows. Grape Ape gives off a fruity grape and earthy scent, with reports of a fruity, flowery taste. Use your SWITCH to take advantage of this concentrate's full body flavor. The SWITCH allows you to use low temperature settings so you can experience the whole profile of terpenes all while you hang out and enjoy the calming, creative vibes brought out by this top quality strain. Test Grape Ape out as a budder to really draw out the terpenes and make the most of this tasty strain.


Fire OG
Time and time again, fire has been used to explain the cream of the crop. Make no mistake–Fire OG is just that. Fire. This indica-leaning hybrid gives off that zesty, lemony smell and taste thanks to its high limonene content, but also boasts warm earthy and smoky tones thanks to its Beta-caryophyllene terpene properties. You'll be aching to get cozy next to a warm campfire with this one. Make that dream a reality by vaping it as a shatter concentrate straight from our Stella dab pen. The Stella promises to elevate you to new heights, and with Fire OG, sparks will fly. You'll be up in the clouds in no time.


Do-Si-Dos
Get ready to munch on something sweet! Do-Si-Dos is a potent, indica-dominant profile, releasing calming and euphoric sensations with each dab. Experience light herbal and citrusy tastes thanks to bursting limonene terpenes and a complementary earthy and floral scent due to its relatively high linalool content. The mood with Do-Si-Dos is so light and lively that we recommend you sample this strain as a live resin, which contains high terpene levels, resulting in explosive flavor. Since this strain is so flavor focused, do yourself a favor and vape it from one of our smart dab rigs, the Boost EVO or the SWITCH. This will allow you to take full advantage of accessories like our carb caps, which further accentuate flavor by lowering temperature and preserving your concentrate. Learn more about that here.


Pineapple Express
Though it hasn't been around forever, there's something about Pineapple Express that makes it feel like a classic. Not to mention an ideal strain for your torchless dabbing experience. This sativa-leaning hybrid is filled with terpenes like Beta-caryophyllene, limonene, and pinene which give it a fresh, fruity and tropical aroma. Expect this concentrate to taste like your island paradise offering flavors of wood and pineapple, giving off a true tropical taste. Pineapple Express is all about uplifting spirits and energy. Indulge in this mild strain as a wax with our Light dab pen. Since wax offers a light, honey-like consistency and gives off those same easy going vibes as Pineapple Express, taking hits from our lightweight dab pen only makes sense.
Blueberry Pie
We're coming to the end of our list, and felt like leaving it on a tasty note. Dessert anyone? Torchless dabbing should be delicious, so we thought it best to warm up some crumble concentrate. Bring on the Blueberry Pie! This indica-dominant hybrid brings on calming vibes and incredible flavor. Blueberry Pie carries a range of terpenes, like myrcene and Beta-caryophyllene giving it strong flavor and a berry fruity, earthy taste and aroma. We chose crumble for Blueberry Pie because, let's be real. Not only is it potent in flavor, the name suits Blueberry Pie perfectly! When it comes down to vaporizing your crumble, dab this one in your smart dab rig to get the full effects and for easier handling as, much like pie, crumble can get messy.
Thanks to the ever growing amount of strains that are out there, this list is not exhaustive. Do you have any strains you'd add to the list?